Comment of the Fortnight
18 January 1999
Postcard from Seoul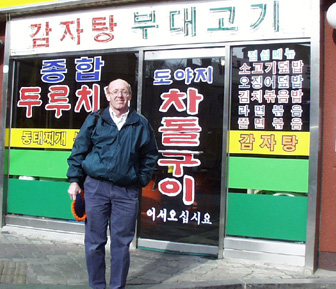 Hi all. I'm writing this from the Net Cyber Cafe in beautiful downtown Seoul.
I'm here for about eight more days; I'll tell you all about it when I get back. The quick summary: the people are very friendly, the food is good, the weather has been cooperating nicely, and the photography gods have been smiling upon me.

---